ALL MODULE Bazi Mastery Series COMPLETE Module 1-2-3 JY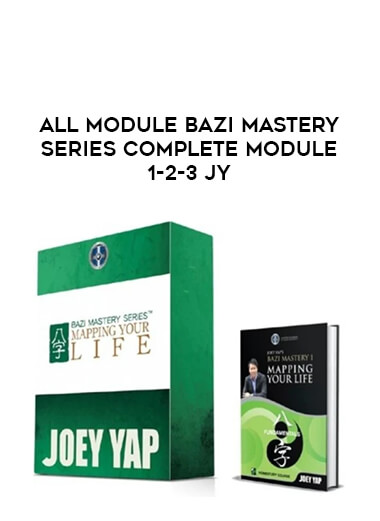 ALL MODULE Bazi Mastery Series COMPLETE Module 1-2-3 JY
Arichive : ALL MODULE Bazi Mastery Series COMPLETE Module 1-2-3 JY
PAKET LENGKAP ALL MODULE BAZI MASTERY JOEY YAP
MODULE 1
MODULE 2
MODULE 3
Pengiriman memalui google drive, sertakan alamat gmail di kolom keterangan.
So you've learnt all the theories, can call from memory every great formula and can at your finger tips recite the great classics. This is the one program that compresses 20 years of our case findings, results from readings and 'the simplets solutions' stemming from the most advanced and complicated formulas to your life.
Led by Nancy Yeoh, this program is attended by students all over the world and is one of the most exciting events.
What You Will Learn:
Get a thorough, yet easy-to-understand introduction that will allow you to master the core principles and theories of BaZi
Learn essential skills that are a pre-requisite towards applying and analyzing any BaZi Chart
Master the underlying theories and classical schools of thought of ancient BaZi masters that have made BaZi the potent science it is today