Bazi Guide to Love : If the Shoe Fits – Jessie Lee (ebook)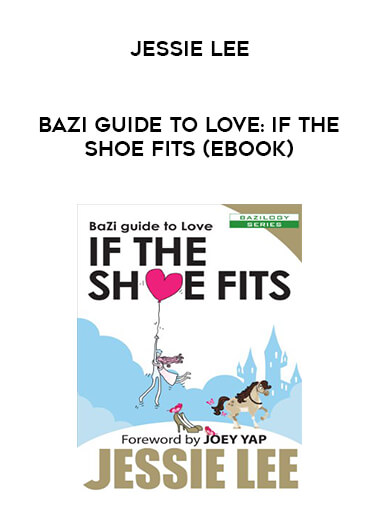 Bazi Guide to Love : If the Shoe Fits – Jessie Lee (ebook)
Arichive : Bazi Guide to Love : If the Shoe Fits – Jessie Lee (ebook)
Deskripsi Bazi Guide to Love : If the Shoe Fits – Jessie Lee (PDF)
Bazi Guide to Love : If the Shoe Fits
Jessie Lee
Enter senior consultant of Joey Yap Consulting Group and instructor of Mastery
Academy, Jessie Lee's debut release, If the Shoe Fits. No stranger to sharing
her advice and guidance on matters of Relationships, Jessie details the truths
and myths of Love 101, and distinguishes them both in the first book under the
BaZilogy Series.
Relating the classical BaZi method of the ten Day Masters and the ten Profiles,
and the profiling system developed by Joey Yap, Jessie unveils the significance
of getting a grip on our personality, characteristics and traits first and
foremost before attempting a leap of faith into any relationship.
In this book, Jessie explains the importance of being relationship-ready –
physically, mentally and emotionally – and how through understanding our own
imperfections, we can strive for a balance of self-love and loving the others
sequentially.
This book also highlights:
Your Day Master and what it says about your characteristics, as well as those of
the others;
Your Profile and what matters of you;
How to deal with multiple personality idiosyncrasies;
Profiles, Suitability and Compatibility;
How to best enhance the relationship between you and your loved ones.
Ideal for the singles and the attached, this book is suited for just about
everyone who seeks to enhance not only their love life, it is also for those who
wish to go deep-rooted into their own characters, applying the classical BaZi
practices into modern times.