Joey Yap's Xuan Kong Masterclass 2020 2day class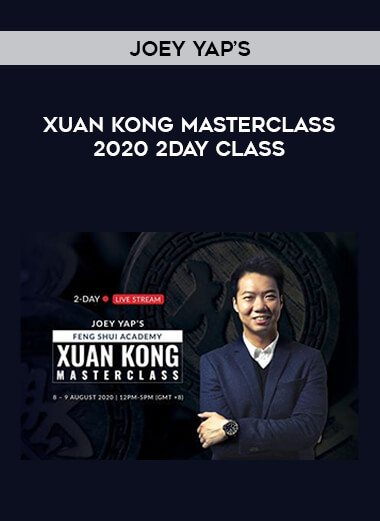 Joey Yap's Xuan Kong Masterclass 2020 2day class
Arichive : Joey Yap's Xuan Kong Masterclass 2020 2day class
We will be kicking off the LIVE 2-day Xuan Kong Masterclass 2020 this weekend and it will boast brand new, unreleased content of the Feng Shui Academy series. Xuan Kong Feng Shui is a specialised branch and system of Feng Shui that is profoundly effective and simple to apply in your home.
In Feng Shui, we study and use the Invisible forces that govern and affect us collectively. The principles of natural energies known as Qi are what bind the universe and all things living together including the Earth that we live in.
It isn't fortune telling nor the art of placement.
Xuan Kong Feng Shui is the study of energy level within a particular sector that's either favourable or unfavourable to the user of the sector. The energy changes from year-to-year to month-to-month, or even day-to-day.
The LIVE 2-day Xuan Kong Masterclass 2020 is about identifying your 'star' sectors in a property and learn how to get the best energies from your surroundings to help get you closer to your goals. What we need is an environment that supports what we do.
If you're a Feng Shui Academy 2020 student, check your inbox for the unique link to join the event.
2 DAY LIVESTREAM CLASS
8 & 9 AUGUST 2020
Xuan Kong is a very deep subject.
Joey will expand on Xuan Kong at a higher level in this 2-day livestream event.
Replays will be made available in case you miss it.
The program will be launched to the general public
Payment and delivery: 1. Please provide your EMAIL address in "message:" during checkout. 2. The download link will be emailed to you after payment has been confirmed. All files will be delivered through Google Drive. Lifetime Access Kindly PM us if you are looking for other ebooks/ Video Courses. Enjoy learning!