SearchEngineNews – The 2015 Advanced SEO Certification Course
Archive : SearchEngineNews – The 2015 Advanced SEO Certification Course
The 2015 Advanced SEO Certification Course
Interactive Online Training begins on Monday, March 23rd @12pm PDT / 3pm EDT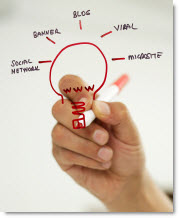 If there is one constant in the field of SEO, it's change! But you already knew that. You also know that success depends on separating yourself from your competition. That's why you're dedicated to staying abreast of that change. Because, when you do, you can…
Use change to your advantage!
Of course, I don't have to tell you that some people resist change. We both know that's foolish because, by embracing change, you gain your edge! And without an edge, you're just one of the crowd … eventually everybody catches up and that makes it hard to stand out. But, because you know that, you also know there's no better investment you can make than investing in YOU.
So, today I have great news. The upcoming Advanced SEO Certification Course that begins on March 23rd is about…
synchronizing ALL of the Advanced SEO Strategies while
harnessing the changes in ways to gain your distinct advantage.
Let's get straight to the details.
Beginning on Monday, March 23rd you'll be learning the latest strategies for:
Microformats, also known as Google's rich snippets. These have become an important ranking factor that can produce dramatically higher click-through rates. But recently, there have been critical changes you need to know about that are focused on "quality and quantity" as well the rise of "topical authority" and the effect it has on rankings. This section covers everything you need to know about:

The course will be LIVE and held entirely online. That's right, you'll be attending from the comfort of your office or home. Prior to the beginning of the course you'll be admitted into our Web-based teaching system that seamlessly streams live audio while displaying the course content. There is no need to call into a phone line.
Ramon Williamson will be your host. He's top-notch and will be with you the entire time to ensure you get the most possible benefit and to make extra-sure you don't get lost anywhere along the way.
Recordings of the course will be provided. You'll be able to download MP3s and a copy of each day's slides after each session. Once the entire course is finished, we'll release the complete video recording. Everything will be available to you from within SearchEngineNews.com.

The Schedule and Dates

Five Sessions over Two Weeks.

Four LIVE 60 minutes Training Sessions with Q&A
(typically a 45min presentation, followed by 15min Q&A which may run a bit longer)
PLUS an Entire One Hour LIVE Session dedicated to 100% Q&A

Time of Day

Sessions begin sharply at: 3pm ET / 2pm CT / 1pm MT/ Noon PT

Week #1, the dates:

March 23rd, Mon – Session 1 – Advanced SEO Strategies: John Heard
March 25th, Wed – Session 2 – Google Penalties: Casey Markee
March 27th, Fri – Session 3 – More Advanced SEO Strategies: John Heard

Week #2, the date:

March 30th, Mon – Session 4 – 2015 Link Building Strategies: Casey Markee
April 1st, Wed – Complete Q&A + Graduation Day: John and Casey

Bonus! Certificate of Completion

Upon completion of the course you'll receive our Official Certification showing you've received expert SEO training conducted and sanctioned by SEN. Suitable for framing, your Certification displays to your clients and peers that your professionalism is based upon training and a commitment to success that you take seriously.